The Eastside Arts Society needs your support to deliver our contemporary visual arts programming.
Many of us turn to art in times of uncertainty, and we know that the Eastside Arts Society holds a significant place in the hearts of the Vancouver community.

Your donation helps bring our community together through art and supports initiatives that keep our neighbourhood vibrant through events such as the Eastside Culture Crawl and the CREATE! Arts Festival and projects such as the Eastside Arts District.
Use the Donate button to give online, or you can send a cheque to:
Eastside Arts Society 108–1000 Parker Street. Vancouver BC, V6A 2H2
*All donations receive a charitable tax receipt

We know that in times of uncertainty, art becomes increasingly important, and we stepped up to educate, inspire and inform our community in new and exciting ways. By delivering a hyrbrid virtual/in-person Culture Crawl in 2020, art lovers from across the country and around the world were able to attend the Culture Crawl for the first time, with attendees in New York, Australia, Europe, and beyond! By creating a brand new art making festival, CREATE! Arts Festival, and delivering the 26th annual Culture Crawl to over 25,000, people in person in 2021, we connected the community and artists in more, new and meaningful ways than ever before.
Our programming is made possible thanks to the support of our donors and provides a vital place of connection for us all.
Beyond the Culture Crawl festival, Eastside Arts Society (EAS) provides advocacy and professional development opportunities for artists. Studio 101, an educational initiative that explores the arts with students from inner city schools, connects elementary school students with local artists for free hands-on projects (now online), developing the next generation of artists and art lovers. For many of the youth we work with, Studio 101 is a vital point of connection during these uncertain times.
For the Culture Crawl's 25th anniversary, we are thrilled to be building on last year's successes and continue to deliver safe and innovative programming to provide much needed and valued opportunities to connect artists with the public. As we work to expand not only our virtual engagement, but also our programming, we are embarking on engaging wider audiences across the province, the country and even the globe. In addition to our cherished Culture Crawl, the EAS also developed a summer art-making festival, CREATE! Arts Festival, and continues our work to make the Eastside Arts District a reality. Through our expanded programming, we remain focused on supporting, protecting, and celebrating the visual artists who have forged the unique and cherished creative cultural ecology of East Vancouver we all know and love.
As a Society, we are still facing reduced revenue due to the impact of COVID-19 on our local business sponsors and the on-going financial strain on the artists we work with. As a registered charity, we rely on the support of donors and supporters like you to be there for our community, our local artists, and the youth we work with.
We hope you will consider making a donation to the Eastside Arts Society. Your support will help us plan for the future, deliver our 25th annual Culture Crawl, and ensure we can make another 25 years' worth of memories together – Art Happens Here!
Our registered charity number is 872741202RR0001
Ready to Support Eastside Arts Society?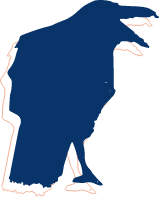 Thank you to our donors for their support of our work to ensure that art happens here, on Vancouver's Eastside, for decades to come.